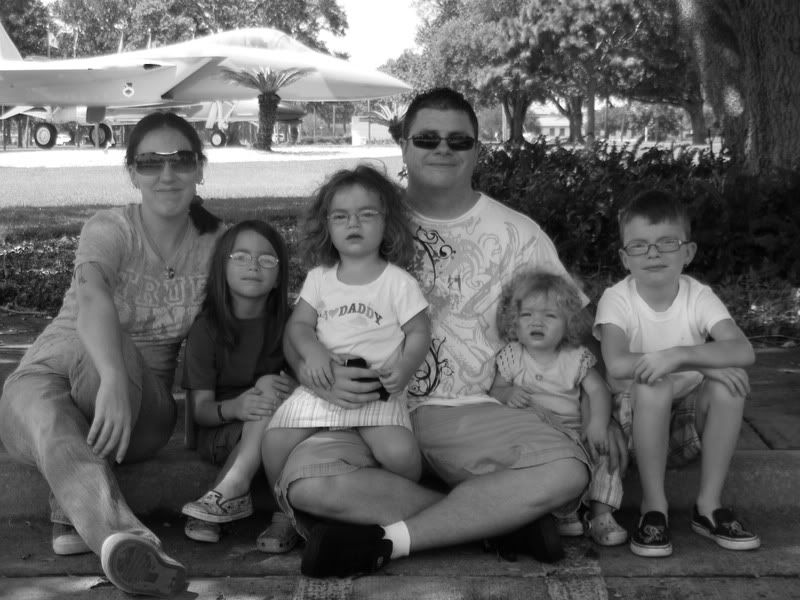 Oh my goodness, I actually got my entire family to sit still in one location long enough for a family photo. This is some feet as there are 6 of us to wrangle. I popped my camera on top of the tripod and sat everyone on the curb of Tyndall's Flag Park. I am so giddy that everyone is actually looking at the camera... success!!
We walked around the park for a bit looking at all the planes and setting up for a few more family shots. I snapped a quick picture of the kids waiting patently for daddy to set up the tripod.
Had to take one of Hubby's Aircraft. This is an F15. Hubby is a weapons loader for the United States Air Force. He really wants to load the A10, his all time favorite plane.
After the park we headed to another one of our favorite places, the outdoor rec area of family housing. The weather was so beautiful and I had such wonderful things to photography. Check out the pretty yellow flower and the purple berries. Those berries are a hit with the local deer.
I enjoying taking photos and my favorite subjects are my family and nature. Each Sunday my family goes out to take pictures of the wonderful things we find. Thanks for stopping by.